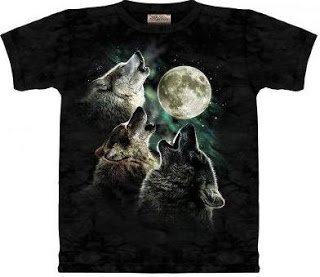 Vicki Poole lives in a quiet neighborhood on the southside with her husband and her son Michael. Like most parents, as her son got older she allowed him more freedoms. He was allowed to go to the mall with his friends, stay up later to watch television, and he was permitted to choose his own school clothing. That's when Poole noticed a behavioral change in her son.
"In the Fall, we bought a tiger t-shirt at Walmart for his sophomore year," said Poole. "After that his anger just got worse and worse. Sometimes he'd get so mad at me that he'd punch holes in the wall."
Harold Tzu, senior researcher for the World Wildlife Foundation published a report in the scientific journal Nature last week that suggests that there is a link between animal print clothing and aggression.
He found that 13 percent of all female students and 32 percent of male students reported engaging in aggressive behavior such as threatening or hurting others within the last year. Of those reporting aggressive behavior, 75 percent of females and 81 percent of males were fans of animal print apparel.
"The animal print, and let me be clear here – we're talking about wolves, eagles, tigers, bears, deer and bass, provides opportunities for teens to feel less inhibited and allow them to act out animal-like aggression and delusions of power," said Tzu.
High school teachers are taking notice. An examination of students recently referred to the principal's office shows that 7 out of 10 of them were wearing animal print t-shirts.
"It's like it's my alter ego," says Brian Young. "When I wear my lion print t-shirt I feel like everyone knows not to mess with me because I'm a high powered hunter."
However, Brent Morgan, president of t-shirt manufacturer USA Tshirts claims that the study is flawed and that the WWF has a clear agenda.
"These shirts have been controversial since the innovation of the classic Wolf and Moon design. They've never proven a link between a kick-ass shirt and teenage aggression," says Morgan. "They're trying to railroad us so that they have a monopoly on the industry. Just look at their website. They sell the same shirts with shittier designs – pardon my French."
With no clear evidence on either side, parents are left to make decisions for themselves until the issue is resolved.
As for Michael Poole, his mother now reports that his anger is under control. "We threw out all of his old shirts. Things got a lot better," she says. She is now restricting him to two animal print shirts a year.
""When I wear my wolf t-shirt at night I can see better in the dark," he says.
Story by Eric Bush