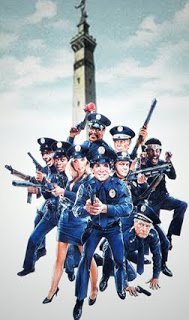 Amidst recent controversy the Indianapolis Metropolitan Police Department is testing out several new mottos to update the old IPD motto,
Integrity, Pride, Dedication.

IMPD...

1.
Locked and Loaded


2.
Taking a Bite Out of Crime and Washing it Down with a JagerBomb


3.
To Protect and Get Some Swerve-on


4.
Pride, Dedication, Cheese Fries


5.
We Booze, You Lose


6
. Yeeeeeeee-Haaaaaw


7
. Cops Dart Drive Smart


8.
You Called 911, But it's Five O'Clock Somewhere


9.
Blaze and Taze


10.
Kick'n Ass & Drink'n Beer, Since 1821


11.
IMPD = I'm Patrolling Drunk


12.
Over the Limit, Under Arrest, Just Kidding


13.
To Protect and Serve...BOOZE


14.
The Right Tools for the Job


15.
Shooting Whiskey, Not Citizens
Reporting by The Indianapoliser Investigative Action Team