More Hot Reporters Come Forward
The recent investigation into the New York Jets locker room harassment of sexy Mexican sports reporter Ines Sainz has prompted many others to come forward and tell their NFL locker room horror stories. Among the reporters coming forward with allegations of catcalls, whistling, and random butt grabs are:
Indianapolis Star writer, Bob Kravitz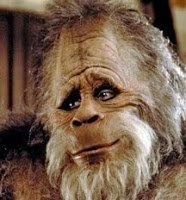 Former Washington Post writer, PTI host and Hannah Storm-hater, Tony Kornheiser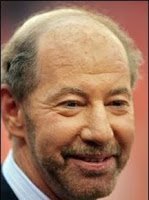 ESPN horse mascot, Dana Jacobson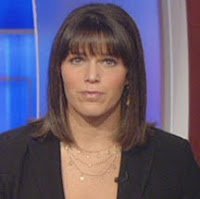 Boston Globe

female-smacking supporter, Bob Ryan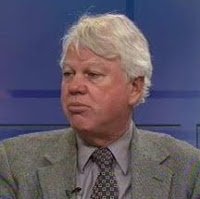 Quade Emerges as Front Runner for Cubs New Manager in 2011

Mike Quade is making a strong push to become the Cubs manager next season, especially after the recent sweep of the St. Louis Cardinals.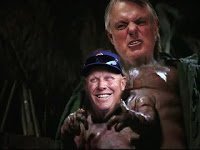 NFL Players Demand More Perfect Union
The 2011 NFL season stands in jeopardy. The team owners and the Players Union are deadlocked, with neither side willing to concede to anything. The longer the two sides remain at an impasse it becomes more likely that NFL fans will be without football for all or part of the 2011 season.
The NFL Players Union, lead by DeMaurice Smith, refuses to back down from their demands. Major points of contention include:
The Players Union will not implement a rookie wage scale, so players like

JaMarcus Russell

can receive $45M before touching a football, then get fat and get cut from the

NFL

three years later.
The Players Union wants guaranteed contracts, so when

Bob Sanders

signs a six year/$56M deal, plays only half the games of the first three years, and the Colts cut him after the third year, the Colts will have to pay him every penny.
The Players Union wants NFL Commissioner

Roger Goodell

to have less power to punish players for minor offenses, such as sexual assault, manslaughter, or firing weapons in public places. This will give players more freedom, which they desperately deserve.
With a lockout looming, the Players Union seems willing to let their members stay home without pay. Fortunately for the players, the majority of them are fully capable of finding work that would meet or exceed their current NFL salaries.
Reporting by C. Bommarito, Dudley Dawson & Hate Nurst