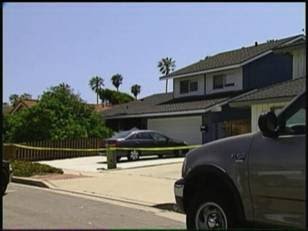 INDIANAPOLIS, IN – A northwest side woman was found dead in her home late Thursday evening. Police are investigating the death and have not ruled out any possible causes, including foul play. Once the coroner results are in, they'll be able to confirm death and provide an official ruling.
The body of Bertha McDougal, 114, was found by a relative who had been checking in on her. She was found lying peacefully in her bed. Police say there was no sign of forced entry and no physical wounds on her body.
"Despite a total lack of evidence, we can't rule out homicide if she is dead," says IMPD detective Roman Nagel. "We follow a standard checklist and right now we need to have a certified authority confirm her lack of breathing, lack of heartbeat, and rigor mortis symptoms does mean she's dead. If she is, so far I can tell you we've ruled out suicide, spontaneous combustion, and shark attack."
Rumors have continued to swirl throughout the neighborhood as to what happened. Some suggest she may have died of old age. Others believe she was either mauled by a bear or assassinated by President Obama's proposed death panel. Even though the community is worried for their safety, police will keep their silence and promise to dispatch their elite Sober Task Force (STF) to look into this case.
"As far as the rumors go," added Nagel in between sips of beer. "We're pretty sure Ms. McDougal has died but can't confirm that and can't speculate on the cause. We also cannot confirm or deny a bear mauling and to cover all leads we have sent a detective to Washington to interview President Obama."
Over the next few weeks police will follow all leads and ask the community for their full cooperation. If anyone has any information related to this tragic case they are asked to call Crime Stoppers. Until the coroner releases the results of the autopsy, the cause of 114 year old Bertha McDougal's death will remain a mystery.
Story by C. Bommarito, Hate Nurst, and Dudley Dawson