Fans now unsure about Colts starting quarterback position
After last Sunday's bad performance, Curtis Painter came out with guns a blazin and showed why the Colts chose him in last year's draft. Against the Bills, Painter displayed the saavy of a 12 year veteran and navigated the pocket like some of the greatest quarterbacks in Colts history. Meanwhile, Peyton Manning had a below average performance compared to his normal standards. The combination of those two performances now have local fans clammoring for more Painter time.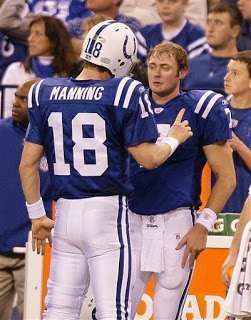 "Last week I wanted Painter cast off to a deserted island", says Jeff Franklin, "But after last night I think we need to take a long hard look at the starting QB spot."
"We pay Peyton a ton of money", commented Stan Turnquist, "We pay Painter the league minimum and he did better. Why not cut Peyton and lock Painter into a long term deal?"
"After last week I wanted us to go out and spend millions on a solid backup", says Trent Clemons, "But now I'm on the Painter bandwagon. If he throws for a perfect passer rating every game I say we start him and use Peyton as a backup!"
While the Colts aren't known for swaying towards fan sentiment, the stark contrast between Painter's and Manning's performance has raised some eyebrows with the team. No one in the Colts front office would give a direct comment on the possible quarterback controversy but Bill Polian made it clear that whomever had the better preseason stats would be the starter for the regular season opener against Houston.
BYU getting closer to conference independence
While other college programs are shuffling between conferences, Brigham Young University has decided to do something different. Earlier this week BYU Athletic director, Joseph Smith, announced that his program will pursue Independent status from the Mountain West Conference. Smith claims this is purely a move that will promote Mormonism, the same way Notre Dame promotes Catholicism, but there appears to be a TV contract involved as well. Following the path of the Irish, who has an independent television contract with NBC, starting in 2011 all BYU football games will be televised on the Lifetime Network.
"We want to be independent and promote Mormonism the way Notre Dame stays indepedent and promotes Catholosism", says Smith, "Plus my wives are huge fans of Lifetime!"
BYU hopes this move will encourage Morman values, and they ecourage every fan to enjoy the games with their many wives and children. The Lifetime Network hopes to cash in on the incredibly high number of female viewers.
Clemens can't remember anything
Wednesday Federal Prosecuters filed indictment charges against former baseball great, Roger Clemens. The charges brought against Clemens are perjury and pertain to his Congressional hearing on performance enhancing drugs in 2008. The news of this indictment came as a surprise to Clemens and he says he plans to fight the charges all the way.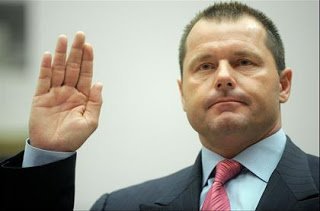 "I've done nothing wrong here", says Clemens, "Those Federal guys must be mis remembering something I said when I was giving them an autograph because when I speak, its always the truth and rainbows form in the sky. Plus, I never went to a Congressional hearing."
When shown video of the hearing Clemens and his lawyers decided he will plea 'innocent based on mis rememberment'. Indianapoliser legal experts have no idea how that will hold up in court.
Stories by C. Bommarito and Dudley Dawson