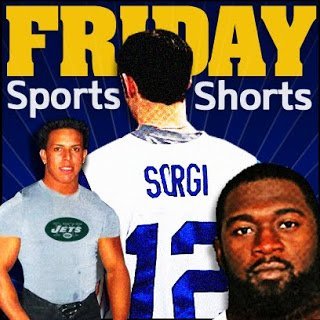 Tiger's Wood
Tiger Woods is rumored to have checked in to Pine Grove sex rehabilitation clinic in Mississippi this week. Some blurry photos of the infamous golfer leaving the clinic surfaced this week. But, Pine Grove will not confirm he is a guest.
"We get a lot of Tigers here. It's hard to say if he's one of them. We even have a few cougars," says Pine Grove Sex Division Lead Wayne Holmes. "Pine Grove prides itself in our ability to keep our guest list private and our guests' privates under wraps too. We are the finest licensed sex clinic in North America."
Normal rehabilitation facilities force patients to quit their addiction cold turkey. Pine Grove utilizes a slow dissipation of the addiction rather than the cold turkey approach.
"For sex addicts we wean them off slowly by having 'Orientation Orgies' three times the first week, twice the second and only once the third," says Sex Therapist Roland Jeremy. "After that, we provide a couple one-on-one sexual encounters every week until we get them down to zero."
A source close to Woods confirmed the golfer has a sex addiction. She even admitted to confirming it up to three times a day some weeks.
Sex clinicians believe these addictions often lie dormant subconsciously until triggered by an outside source. In Woods' case, he got little action except for the occasional trashy waitress while at Stanford. His trigger came after he began earning several million dollars a year. However, even with all the Playboy Playmates and high class call girls at his disposal, Woods still regresses back to his roots.
"I can't say Mr. Woods is here," says Concubine Coordinator Julie Meadows. "But I will say there is a half black, half Asian guy we nicknamed 'Nine Wood' who special ordered local Perkins waitresses for his one-on-ones."
According to a Hollywood expert, Tiger is on the right track. "Getting help now - after the marriage is ruined and you've had sex with hundreds of random women - is the best strategy for a man of Tiger's stature."
Birth of a League
Earlier this week Don "Moose" Lewis announced his plans for The All-American Basketball Alliance, a "whites-only" basketball league.
(Ed. note: No shit. This is not just a Larry Bird wet dream, this is true http://tinyurl.com/yeamtg2 ).
Moose would like to create a league without "the street-type ball mentality."
In that spirit, the
Indianapoliser
Senior Basketball analysts would like to offer some league rule suggestions best suited for a "whites-only" game:
No Dunking.
Lay-up contest will replace dunk contest during All-Star weekend and H-O-R-S-E will replace 3-pt. contest.
All shots must use the backboard.
Players should be given more than 10 seconds to cross mid-court.
Players should be allowed to enter the league immediately following high school… jr. high, or preschool – I mean who cares, if they're willing to play in this league, let'em in!
Kurt Rambis Silohuette should be used for league logo.
Classic Rock or Nickelback should played during time-outs
The Indiana Pacers and Utah Jazz are already close to meeting the personnel requirements and have petitioned for acceptance into the league.

Jets give back to the community
The overconfident New York Jets organization held a pep rally in Times Square Thursday evening to celebrate their upcoming victory. And they were in a giving mood. Hundreds of down-and-out New Yorkers gathered to receive free apparel given out by the team.
Mostly hookers, bums, and shanty town inhabitants assembled to collect the clothing which was donated in an effort to alleviate a sporting goods surplus after suppliers over-produced more than a thousand items of Jets merchandise, from jerseys and beanies, to official Jets wet-naps and q-tips.
"It really feels good to give back to the community," said Mark Sanchez, soon-to-be sacrificial lamb of the Colts defense. "The Gang Green swag we're giving this group today is nothing like the gangrene they already have. The only prescription for this, is Jets football."
Local trash pirate, Spooky Van Boxhausen, commented on his journey to Times Square while finishing a half eaten New York style pastrami sandwich found in a near by trash bin. "I caught wind a couple of days ago that the Square was going to be gangrene friendly. I thought for sure they could do something about my foot, but all I got was this Jets nightgown. It doesn't even match my dead foot.
Note for visiting fans – In anticipation of the influx of New Jersey residents local Walgreens and CVS stores, conveniently located throughout the city, have requested suppliers send 600 times their regular order of Neutrogena Tangerine Supreme Self-Tanner.
Sunday's Best Bet
Maryland Governor Martin O'Malley failed to live up to his end of the bargain after losing last week's bet with Governor Daniels. The wager called for O'Mally to put an Indianapolis Colts flag on his vehicle, he instead flew a Baltimore Colts pennant on his car.
This has made Governor Daniels rethink this week's bet with New York Governor Patterson. If the Colts win Sunday's game against the Jets, Patterson is supposed to treat Governor Daniels and his family to a night on the town in Manhattan sometime this spring. If the Jets win, Governor Patterson would get to drive the pacecar at this year's Indy 500.

Clint Session Fun Facts
Clint Session doesn't tackle. He provides near death experiences.
The original NFL Helmets were made in the mold of Clint Session's head, but were later recalled because they were meant to protect, not to kill.
Clint Session would be on the FBI's most dangerous list, if he wasn't our nation's greatest defense.
The NFL has been forced to change the stat

Tackles

to

Clint Sessions

.
Clint Session's beard could provide clothing for all the homeless children of the world. Too bad he never shaves.
Snapped necks far outnumber snap counts when Clint Session is on the field.
There is no chin under Clint Session's beard. Only another beard, covering a fist.
Last week, after practice, several Colts players pissed their names in the snow. Clint Session pissed his name in the concrete.
Reporting by C. Bommarito, Dudley Dawson, and Hate Nurst