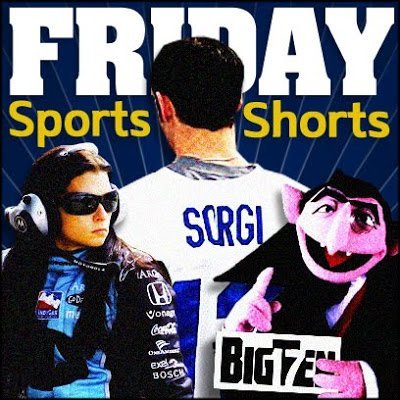 Donnie Walsh gambles on a weakened Bender
New York Knicks President of Basketball Operations, Donnie Walsh decided to bring some Pacers nostalgia to his current team. On Monday Walsh signed Jonathon Bender to a non-guaranteed deal lasting through the end of the season. This brings together Walsh's top draft picks from 1998 and 1999, Al Harrington and Bender respectively.
Bender is remembered fondly by Pacers fans for his sharp fashion sense, displayed each game from his seat at the end of the bench. He was reported to have worn a Pacers jersey at some point during his tenure with the team, but the

Indianapoliser

could find no records to verify those rumors.


Walsh continues to mold his team into one big salary dump to clear room for

Lebron

James next season. And he is rumored to be looking at other former Pacers.

Primo

Brezec

, Rik

Smits

, and Eric

Piatkowski

all visited New York for workouts over the past few weeks. Rumors buzzed when David Harrison was spotted outside Madison Square Garden last Tuesday, but it was later reported he was only there to sell some weed. Sources close to the

Knicks

president say

Piatkowski

and

Brezec

are willing to play for

WNBA

league minimum salaries and could be on the roster as early as next Monday.
Ten Big 10 teams…

ahah

ah! Eleven Big 10 teams…

ahah

ah! Twelve Big 10 teams…ahahah!


Big Ten Commissioner Count Von Count Delaney emerged from his dimly lit, spider web laden castle this week to announce the conference's interest in adding an additional school. If another school is added the Big Ten will split in to two divisions and a championship game will be added to the football schedule.


The press conference was cut short when members of the press noticed Count Delaney's reflection could not be seen in a nearby mirror. The count abruptly morphed into a bat and fluttered back into his castle, spouting off more numbers followed by his trademark maniacal laugh.
The latest spectacle in racing

The Indianapolis 500 will cut one week out of its schedule next May. The track will open one week later and qualification days will be cut in half. Pole Day will be May 22 and Bump Day will be May 23. The race week schedule will not change.
The Indianapolis Motor Speedway hopes this change will help team owners save money. But some local businesses may suffer. The 500 brings in an estimated $400 million to the city annually.

Most notably, area gentleman's club will be adversely affected. Losing a week of race crowd patrons will certainly hurt an industry that has already been hit hard this year by the recession and the Pacers release of Jamaal Tinsley.

Colts make franchise history

The Indianapolis Colts reached soaring new heights in Jacksonville Thursday night. For the first time in franchise history the Colts returned a kickoff for a touchdown. Fans and players were bewildered by Chad Simpson's amazing second quarter, 93-yard run.

"We're all very excited," said Colts President Bill Polian. "But, it's also a bit like Haley's Comet. I wouldn't count on seeing another one in my lifetime. This is the kind of thing fans will tell their grandkids about."
Bob Knight lashes out at coach Calipari
Former IU basketball coach Bob Knight questioned the current Kentucky coach's ethics during a discussion with the Indiana Basketball Hall of Fame yesterday.

"There's situations where you have student athletes possibly receiving gifts from alumni," Knight said. "You can't have that in college basketball. What's next? Treating them with dignity? Refraining from choking them? Where's the integrity in this sport?"
Knight then abruptly ended the discussion by forcefully turning over the table, screaming obscenities and storming out of the room.

Reporting by C. Bommarito, Dudley Dawson & Hate Nurst