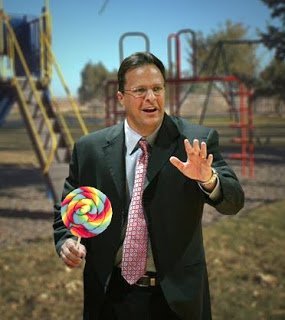 Crean Lands Young
Recruits
This week IU basketball coach Tom Crean landed two recruits. James Blackmon, a
guard at Fort Wayne Bishop Luers,
will be a freshman next season. The other, 14 year-old
Arsenal Tech forward
Trey Lyles, is the number one recruit for the class of 2014 according to ESPN.com.
Crean plans on taking additional recruiting trips before Midnight Madness kicks off later this month. Saturday he will take third ranked small forward for the 2019 class, Tommy Pool, to the Children's Museum and next month he has a play-date scheduled with the number two ranked center for the 2024 class, Billy McGriff, at the Beech Grove KinderCare on North 18th Avenue.



Pimp'n Rides

Former Butler star Gordon Hayward bought a Honda Accord with his big contract money earlier this week. The Accord is seen as a sensible, reliable, economical and not-too-flashy choice, much like the young man himself.
In related news, the Pacers second-round draft pick, Lance Stephenson, bought a Delorean. Much like Stephenson, the Delorean was once intriguing and promising, but now seems like a mind-boggling stupid fucking decision.
Where There's Smoke in Cincinnati…
The Cincinnati Reds clinched their first playoff berth in fifteen years this week. However, 38 year-old virgin, Dan Stinson, tipped off Cincinnati authorities alerting them that the Reds post-game celebration -- which included cigar smoking -- was in violation of the city's ban on smoking in public places. Cincinnati Police had no choice but to shut down the Reds party in their locker room.
"It is very important they follow the law," said Stinson from his step-mom's attic, where he hasn't left in seven years. "In the off chance I could be in or passing by that locker room, the lingering smoke could potentially affect my health!"
Upon news of the potential fines and community service to be imposed on the players, owner Bob Castellini declared every home game for the 2011 regular season "Kick Dan Stinson's Ass Day."
Reporting by Dudley Dawson, C. Bommarito, and Hate Nurst